Intense Pulsed Light (IPL) and Laser Hair Removal
IPL and Laser Hair Removal Simplified for Practitioners and Clients Alike.
The demand for intense pulsed light (IPL) hair removal and laser hair removal treatments is at an all-time high. This is not surprising, considering that traditional hair removal via electrolysis or waxing is painful and expensive. Light-based hair removal permanently reduces unwanted facial and body hair, in fewer treatments and with more comfort than is possible with traditional procedures. In the 1990s, Palomar® pioneered permanent hair reduction after receiving the first FDA clearance for this procedure. Since then, Palomar lasers have been the industry standard that all others have been compared to, and validated by Palomar's strong patent position. Subsequent new technology developments from Palomar led to new, groundbreaking technology that improved clinical outcomes over a broader client base. Our hair removal technology delivers specific wavelengths, with large spot sizes, superior Contact CoolingTM and Smooth PulseTM technology to provide comfortable treatments with excellent results for clients of all skin types, hair colors and hair thickness. Palomar's pioneering, patented technologies have been established as the most versitile, effective and profitable hair removal systems available. We put our industry-leading research and development efforts behind the perfection of the procedure. Palomar's hair removal equipment are clinically proven to produce results in removing unwanted hair from all areas of the body including the face, back, chest, leg, bikini line and underarm areas - with greater comfort and less down time. Our IPL and laser hair removal equipment make it easy for you to offer hair removal treatments for any skin type - including dark skin - in comfortable, cost-effective treatments with minimal risk and downtime.
The Palomar Solution
How IPL and Laser Hair Removal Treatments Work
Highly targeted pulsed-light or laser technology destroys the structures that grow new hair, while our Advanced Contact Cooling technology promotes client comfort.
Palomar offers the following for IPL and laser hair removal equipment:
StarLux® Platform, Palomar Icon™ System, Vectus™ Laser
StarLux Application-Specific Handpieces
LuxY™, LuxYs™, LuxR™, LuxRs™, Lux1064+™
Palomar Icon Application-Specific Handpieces
MaxY™, MaxYs™, MaxR™, MaxRs™, 1064+ Laser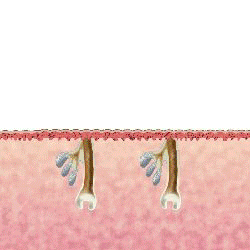 Benefits for Clients:
Excellent aesthetic outcomes
Long-term, lasting results
Fast treatment sessions
Advanced Contact Cooling technology to minimize discomfort
Benefits for Practitioners:
Effective on a wide variety of skin types
Comfortable for treating faces and necks with very dark skin
Varied wavelengths to target fine, coarse and light hair
Large spot size decreases procedure time
Small spot size ideal for underarm and bikini lines
Advanced Contact Cooling technology ensures patient comfort
Before and After Photo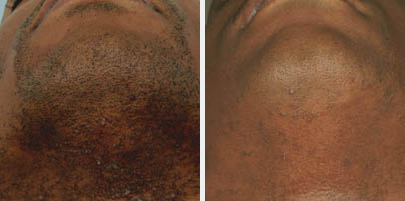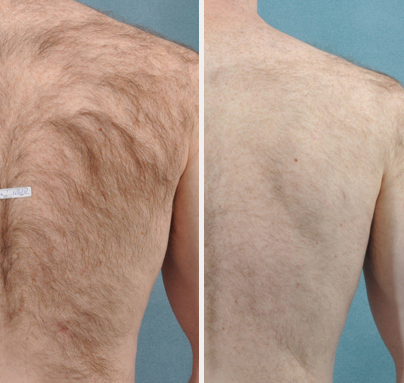 Clinical Studies
IPL and Laser Hair Removal
Clinical Comparision of Four Hair Removal Lasers and Light Sources Amin S., Goldberg D. Journal of Cosmetic and Laser Therapy, 8: 65-68, 2006. "Although hair removal with commonly usped [laser] systems is, as expected, highly effective, treatment with light-based devices can cause less pain, yet show efficacy similar to laser systems."

Effects of Fluence and Pulse Duration for Flashlamp Exposure on Hair Follicles Manstein D., Pourshagh M., Anderson R., Erofeev A., Yaroslavsky, I., Altshuler G., Lasers in Surgery and Medicine, 2001. "Efficiency of energy delivery from a flash (arc) lamp to the hair follicle increases when the spotsize is larger than 15 mm in its minimal dimension."